Breast Augmentation
"I had my surgery February 2012, and wow, amazing. I was treated extremely well, the staff was amazing. Dr Hall-Findlay has a great personality, and is easy to get along with. I had my breast done and we were on the same level. She gave me exactly what I wanted. I am more then happy with them, they are just what I wanted. This surgery gave me the self esteem I never had!! I would recommend her to everyone!!"
– From a review posted on RateMDs.com.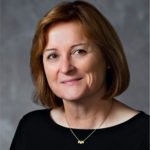 "Breast augmentation surgery can bring out your internal confidence. It can either give you what you never had, or after having children, it can give you back what you lost with pregnancy and breast feeding. Our focus is to give you as natural a result as possible while taking into account your particular issues and desires. What is right for one woman may be very different from what another woman is trying to achieve. Dr. Hall-Findlay has been in practice for over 25 years, and Dr. MacLennan for over 15, so we have seen many different types of implants over the years. We can use our experience to give appropriate recommendations for your individual circumstances that you will not be able to figure out from all the confusing information (and misinformation) on the internet. We want to work with you to determine what is best for you as an individual with your own particular desires."
Is Breast Augmentation Right for You?
Breast Augmentation Educational Video
Post-Op Patient Feedback
I cannot say enough good about my experience. ALL staff (from front reception to recovery room nurse) were extremely friendly and professional. They helped to make my experience a great one, and it is greatly appreciated! This friendliness and professionalism started from the my first appointment right through to my follow up appointments. I have never had a bad/negative experience during the entire process. Thank you so much!!
– Banff Plastic Surgery patient feedback from 02/09/15
Share
Breast Augmentation FAQ
What types of breast implants are available?
Women considering breast augmentation can choose between saline-filled and silicone gel-filled implants, each with a silicone shell. Silicone is a natural element that is used safely in many different medical devices. Both types of implants have been approved by Health Canada as safe options for women undergoing cosmetic or reconstructive breast surgery.
Breast implants are available with both smooth and textured surfaces. The sizes available range from 100 to 800 ccs, and implants can be round or "anatomic" (teardrop shaped). Taking into account the risk-benefit ratio of each type of implant, we most commonly recommend smooth, round cohesive gel implants for breast augmentation, although we have access to the other options as well, and will tailor our approach to your particular goals.
What are the advantages of cohesive silicone gel implants?
Silicone gel breast implants look and feel more natural than saline. They have less tendency to ripple (being able to see or feel waves or creases in the implant, particularly in the upper chest or cleavage area). Cohesive silicone gel implants can be placed either above or below the chest muscle.
Are silicone implants safe?
Silicone gel implants were taken off the market from 1992 until 2002 in Canada (2010 in the USA) due to concerns that they were related to autoimmune diseases such as lupus, rheumatoid arthritis, and other medical problems. Since that time, multiple large studies have been done, each time concluding that there is no correlation between silicone gel implants and these diseases and that silicone gel implants are safe to use in cosmetic and reconstructive breast surgery.
What incisions are used for the surgery?
The most common incision used for breast augmentation is a 5 cm incision in the crease under the breast (inframammary fold or IMF). This preserves breastfeeding potential and avoids potential interference with the nipple itself. In addition, because most women who have breast implants will eventually require some sort of additional breast surgery in the future, the IMF incision can be used for most types of revisions without making a new incision. Other options for incisions for breast augmentation include peri-areolar (around the lower edge of the areola), trans-axillary (through the armpit) and trans-umbilical (through the belly button). We rarely use the peri-areolar approach and currently do not offer trans-axillary or trans-umbilical approaches due to their potential risks and downsides. We prefer the IMF incision for breast augmentation in the majority of cases.
Which is better, over or under the muscle?
The pectoralis major muscle is a flat, triangular muscle that runs from the upper arm to the breastbone. Its lower edge is usually located at approximately the level of the nipple in a small-breasted woman. Breast implants can be placed either behind the breast tissue (subglandular), or behind both breast tissue and muscle (submuscular, subpectoral, dual plane). Because the pectoralis major ends at the level of the nipple, most submuscular implants are actually only partially covered by muscle, and the lower half to two-thirds of the implant is actually subglandular.
We offer both approaches, but prefer the subglandular approach when appropriate. The lower incidence of rippling with today's cohesive gel implants has allowed successful subglandular placement in many of our patients. The advantages of subglandular placement include less pain postoperatively, and avoidance of "animation," where the breast implants move in an unnatural way when you flex your chest muscles.  If you are very thin or have minimal padding in the chest area, you may choose to place your implants partially under the muscle instead. This may give you a more natural upper slope of the breast, due to the additional padding of the muscle, but wider cleavage and implant movement with muscle contraction can be downsides.
How do I determine the best implant size for me?
Our goal is to deliver a beautiful, natural result that fits your body, your lifestyle, and your goals. Many of our patients are very active, and want to avoid a result that is to large or too "fake" looking. We use several methods to help us recommend a good implant choice for you. First is a frank discussion of your goals, including what you do and don't like. A full examination with measurements helps us get familiar with your anatomy. We'll give you a chance to try on some sizers inside a bra, so that you can see and feel what having fuller breasts of various sizes might be like. We'll talk to you about trying the "rice test" at home, where you can put rice in a baggie or thin nylon stocking and place it in a bra to help determine size. We also like to look at photos with you, both our own patient photos, and any photos you've found that you would like to show us, good or bad. In the recent past, we employed a 3-D imaging system in the hopes it would help us predict patient results more accurately. Unfortunately, we didn't think that the technology was up to our high expectations so we have abandoned that approach for now, reverting to the tried-and-true method of open communication.
What is breast "footprint"?
Footprint is the term we use to describe the level at which your breasts are attached to your chest wall. Some women have a high footprint ("high breasted") and a relatively short distance between the collarbone and the upper border of the breast. Other women have breasts that start out much lower on the chest wall ("low breasted") with a longer distance between the collarbone and the upper border of the breast. We cannot move the breast higher up on the chest wall, we can only alter your breast shape within its already existing footprint. The addition of a breast implant will raise the upper breast border by about 2cm on average, and this may make a low footprint look slightly higher. Otherwise, your existing breast footprint and shape will be similar to what you had before augmentation, but filled out and fuller, with the implant centred behind the nipple.
Where is breast augmentation done?
Most cosmetic breast surgery is done under general anesthesia in our fully accredited office operating suite. Women sometimes wonder if it is safe to have surgery in an office-based facility. Dr. Hall-Findlay chaired the committee that set the standards, guidelines and accreditation systems for all outpatient surgical facilities in Alberta. Our facilities are state of the art when it comes to safety, staff training, and equipment.
Some patients may also be offered surgery at the Banff Mineral Springs Hospital, where overnight stays are arranged when necessary.
How does breast augmentation affect nipple sensation?
Using the inframammary fold incision, nipple sensation is usually well-preserved. Some of our patients report some numbness on the lower part of the breast below the nipple, but this usually resolves with time. Conversely, some women actually have over-sensitive nipples for a period of time after augmentation. This, too, resolves with time.
Will I be able to breastfeed after breast augmentation?
Placing a breast implant through an inframammary fold approach keeps milk ducts leading to the nipple intact. Women may however have changes in breast size and shape due to pregnancy and lactation.
Do breast implants need to be replaced after 10 years?
Just like your favourite jeans, breast implants will wear with time and may need replacement. There is no specific timeframe during which replacement is necessary, but problems with implants can develop over time. Mammograms are not very reliable for imaging breast implant problems, and we may not know for sure if there is a rupture unless we go back to surgery. Cohesive gel tends to stay in the implant pocket like firm Jello, even if the implant shell breaks. Ruptured implants can be removed or replaced, depending upon the individual situation.
What is capsular contracture?
When any medical device is implanted, our body forms a thin layer of tissue around it to "wall it off." This thin layer of tissue is called a "capsule." In some women, for reasons we don't completely understand, the capsule can become thicker or tighter, making the implant feel firmer than it should. Tight capsules can even become painful with time. Capsular contracture can occur at any time after breast augmentation, not just in the early postoperative period. We can decrease its incidence by avoiding bleeding, powdered gloves, and infection, but sometimes capsular contracture occurs despite our best efforts. Repeat surgery can sometimes help.
How do I know if I need a lift with my breast implants?
This is one of the most common questions we encounter. If your nipple position is low, or if your breast tissue hangs below the crease under your breast, you may want to consider a lift in addition to augmentation. We will examine you in detail and discuss your goals before making personalized treatment plan with you.